Facial masks are among the beauty treatments preferred by thousands of women around the world, and it is there for all types of face: oily, dry, mixed, and to attack almost any problem: acne, increased hydration, removing blemishes, etc. You can even get to use them to simply relax you.
But do they really provide benefits for the skin? According to Mona Gohara, a dermatologist at Yale-New Haven Hospital, face masks offer many more benefits when used as part of a more elaborate beauty routine, she told.
Although the masks have multiple benefits in general, they are much more useful when used together with sunscreen, antioxidants, retinol, among other skin care habits.
"Masks are a great tool in the beauty arsenal: They provide immediate gratification for a multitude of conditions including dryness, inflammation, redness, or even acne. Depending on your skin type, there is a very good chance that there will be a mask that can provide you with an instant boost," said Marnie Nussbaum, Clinical Dermatology instructor at Weill Cornell Medical College.
On the other hand, Deirdre Hooper, Clinical Assistant Professor of Dermatology at Louisiana State University, ensures that facial masks are capable of introducing the active ingredients into the skin to fill, hydrate, and even balance the skin. Of course, it is important to take into account the one that suits each person's needs.
Some specialists recommend this type of product to treat specific skin problems, such as if you have dry or sensitive skin, if you need to exfoliate it, reduce redness, or accelerate regeneration.
Tips for choosing the best face mask according to its ingredients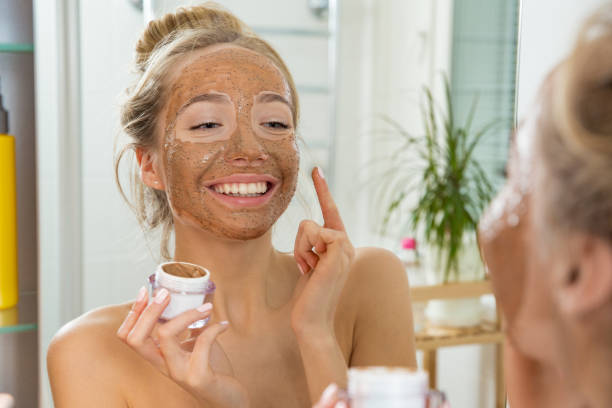 Acne: salicylic acid
Dryness: hyaluronic acid
Fine lines: vitamin C and antioxidants
Rosacea: niacinamide
Dark spots: soy or licorice root extract
Before using the masks, it is important to wash your face with a soap-free, neutral pH nourishing cleanser. Rinse with warm water to open the pores so that the nutrients from the mask penetrate the skin.